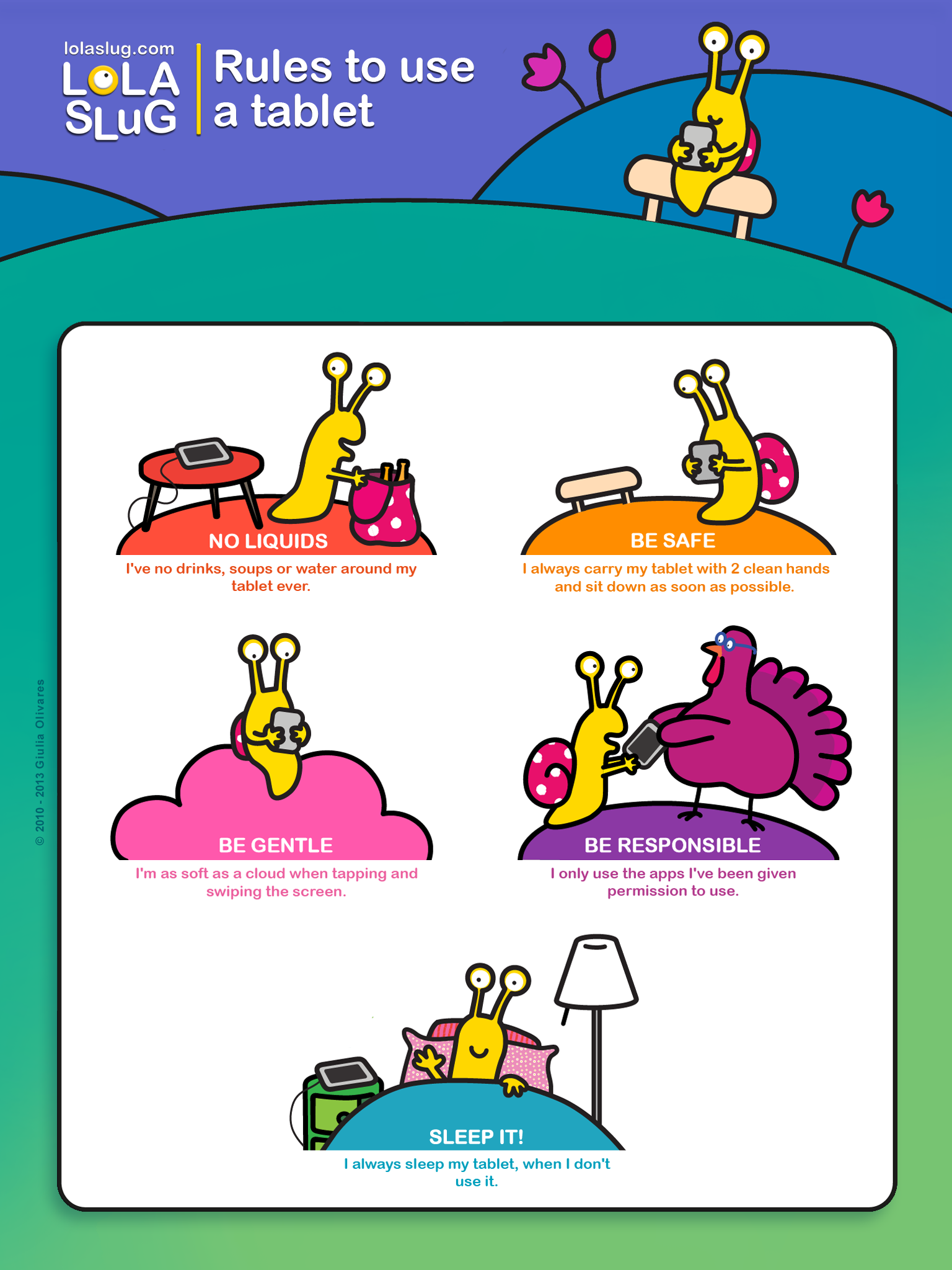 Rules to Use a Tablet
NO LIQUIDS
I have no drinks, soups or water around my tablet ever.
BE SAFE
I always carry my tablet with 2 clean hands and I sit down as soon as possible.
BE GENTLE
I'm as soft as a cloud when tapping and swiping the screen.
BE RESPONSIBLE
I only use the apps I've been given permission to use.
SLEEP IT
I always sleep my tablet, when I don't use it.
Do you too have any rules to use the tablet, don't you?
Print the blank card here below and play to fill it with your family and classmates!